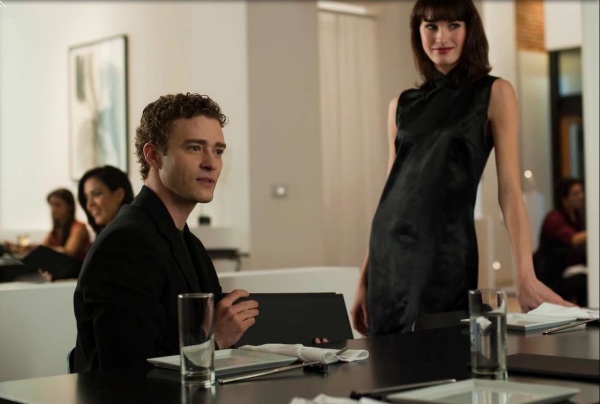 You know what's cool? Getting attention for your startup because this guy played you in a movie.
So Sean "You know what's cool? A billion dollars" Parker just declared the Internet boring! Then Brian Lam said non monsieur, you're the one who is boring.
Attention conservation notice: If you're not asleep or clicking over to Buzzfeed already, the boring one is you.
Parker just launched the last thing anyone should expend resources on given the limited time we have left on this dying planet: a Chatroulette clone called Airtime. Like its predecessor, it's about to fill up with people's genitals, because apparently its genitalia-detection algorithm doesn't work.
About the only thing of value to come out of this bonfire of investor cash is the inevitable pile-on that will follow Parker's comment. So, is the Internet boring? I say yes.
The Internet is both a utility and a medium. Only one of these things is exciting.
I have the luxury of writing for geeks whose job it is to get excited about complicated systems like the Internet, but let's face it, the more mainstream it becomes, the more the best part of the web, "geek culture," will be divorced from the web itself. In ways large and small, it's already happening. TMZ is the traffic monster, not Slashdot.
As a generator of profoundly new ideas, the web is dead. Reading Techcrunch these days is an exercise in postmodernism. (A startup that gamifies the job search gets $21 million in funding. Really?) All the innovation is in mobile, which is why Facebook is boring but Instagram is cool and therefore worth almost as much as a company that puts robots on top of thousands of pounds of high explosives and successfully flies them to the International Space Station.
As a medium, the web just kind of replaced all the other stuff that came before. If you were excited about magazines in the 90's, well, they still exist! Yeah, they're kind of different, and people who write for them have to put up with trolls in the comments, but otherwise, it's not as different as all the navel-gazing media writers would have you believe.
On the other hand, as a utility, there's hardly been a more exciting time to be on the web. It's the universal glue that binds everything else together, and mastery over its increasingly arcane ways is the ticket to participating in whatever remains of the middle class after we're done socializing all the costs of our Internet-speed financial system. But like I said, this utility function of the Internet is increasingly irrelevant to the ever large swath of humanity that relies on it. It's like asking people to get excited about civic infrastructure. (Which is awesome! This book changed my life.)
So, Internet = boring? Yes, absolutely. Now that the novelty has worn off, all we've really got is each other, saying the same ridiculous and mundane things we've always said. It remains the case that hell is other people.