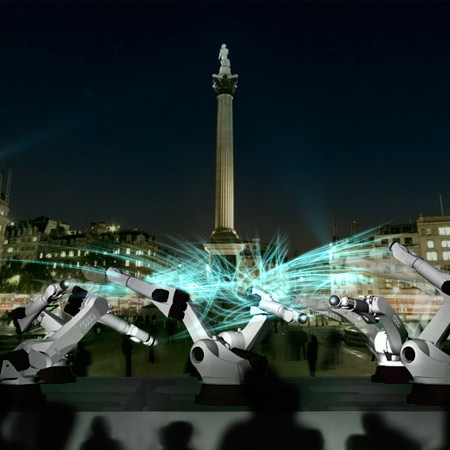 Designers Kram/Weisshaar are to install a robotic "octopus" in Trafalgar Square during the London Design Festival in September.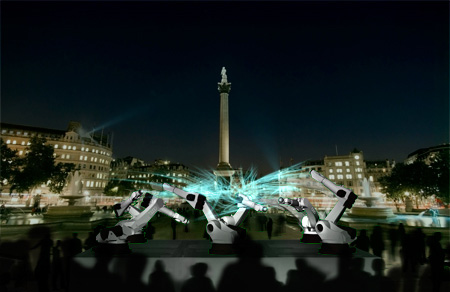 Called Outrace, the installation will consist of six robotic arms normally used in the car-making industry.
Each will be controlled by members of the public to trace shapes in the air.
Here's a little more information from the designers:
---
Kram/Weisshaar
The London Design Festival has commissioned Clemens Weisshaar and Reed Kram to design this year's Trafalgar Square installation.
The installation titled OUTRACE consists of an immense mechanical octopus assembled from six industrial robotic arms on loan from Audi's production line. Custom software developed by the designers will allow members of the public to temporarily take over the installation and render text input as light traces drawn by the synchronized mechanical tentacles. The resulting light paintings will be recorded using specialized high definition video equipment and published online.